Dear by Amanda Bynes
By Megan McCalla, Relate Intern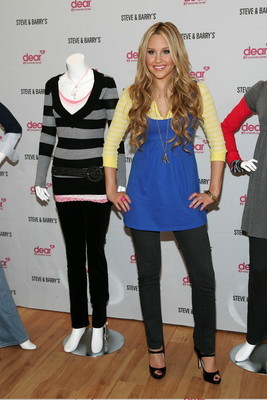 TV and movie star Amanda Bynes launched her own clothing line "Dear by Amanda Bynes" last August. Available at the clothing store Steve and Barry's, Bynes made stylish and affordable clothing available to girls all over the country. The different pieces are all under $20, and currently every piece is only $8.98!
Amanda Bynes introduced her line at Steve and Barry's following Sarah Jessica Parker's launch of her line Bitten. The different pieces include cotton tees, skirts, pants, jackets, dresses, jewelry and handbags! All of her pieces would be great for back to school looks, and being priced under $10, means that you can buy more than one outfit – and be able to mix and match!
The clothes are also sure to be comfortable too. "Everything is so soft, and they're made with such great fabrics that you'd love to wear all day long," says Bynes, adding, "I find that when I like something, I want it in every color because I like the way it fits me." Bynes named the line after her own style inspiration, which is having quality clothing that you will always hold dear. The clothes are all inexpensive and stylish, so if you can find a Steve and Barry's near you, we suggest you get there ASAP!